Fluent.ai Home Automation and System Control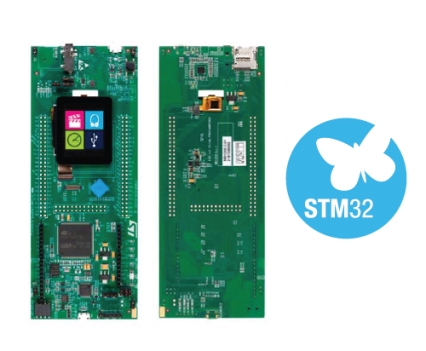 Capture and process voice in the noisiest environments with a cost-effective single-microphone solution utilizing the STM32F412 MCU. With an audio front end from DSP Concepts, this reference design brings near-field Voice UI with intent recognition to home automation devices.
Near-field (1 m) voice activation
Single-Channel Noise Reduction (SCNR) from DSP Concepts' high-performance TalkTo Audio Front-end
Local commands with intent recognition
No external memory required
Cost-effective BOM for small form-factor products
Automatic Intent Recognition with support for multiple languages and accents
Runs on single low-cost STM32F4 microcontroller
DSP Concepts' TalkTo for low-footprint near-field use cases
Fluent.ai "Alexa" Wake Word model (English; North American and Mainland Chinese accents)
Fluent.ai Automatic Intent Recognition
• S

peech-to-intent recognition model

• S

upport for approximately 50 commands

• S

upport for multiple languages and accents

○ E

nglish (North American accent)

○ English

(Mainland Chinese accent)

○ Mandarin

(Mainland Chinese accent)
Audio Weaver Designer
Drag-and-drop graphical tool to customize and tune audio processing models in real-time with 500+ modules
Audio Weaver Core
Embedded audio processing engine for Cortex-M4
Hardware Specifications
Processor
STM32F412 MB1209 Rev. D MCU with Arm® Cortex®-M4 running at 100MHz
Memory
Audio I/O
Onboard digital MEMS microphone
Board Connectors
USB connector used as serial port
Included with the demo kit
Available from Fluent.ai
Includes STM32 F412 Discovery Kit with STM32F412 MCU and pre-flashed demo firmware
Voice UI Quickstart Bundle: Everything you need to know to design voice-enabled IoT products, including design guidelines, microphone placement, an Audio Weaver Designer layout (.AWD), and tools to get started.