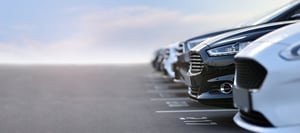 AUTOMOTIVE SIGNAL PROCESSING
DSP Concepts leverages decades of automotive audio signal processing design experience as the leading enabler of software-defined vehicles.
THE MOST COMPLEX AUDIO PRODUCT IS THE AUTOMOBILE
As one of the first enablers of a software-defined vehicle, we provide transparency and give control over every facet of the automotive audio experience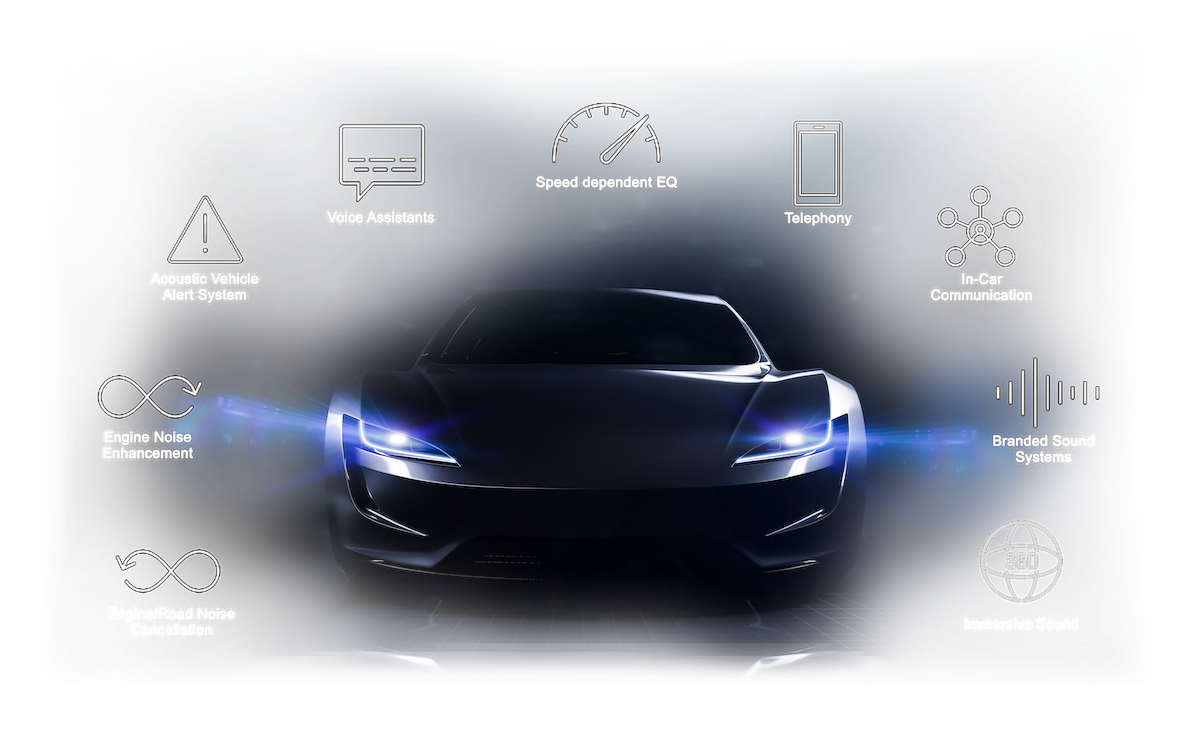 INTERIOR EXPERIENCE
Immersive Audio
Alerts and Chimes
Telephony
In-Car Communication
Voice Control
EXTERIOR EXPERIENCE
Acoustic Vehicle Alert System (AVAS)
Engine Sound Synthesis (ESS)
Exterior Sound Enhancement (ESE)
Exterior Voice Interaction
DRIVING EXPERIENCE
Speed Dependent EQ
Road Noise Cancellation
Engine Noise Enhancement
Audio Object Identification
Emergency Vehicle Detection
Use Audio Weaver to Achieve
EASY AUTOMOTIVE AUDIO DESIGN
Experience the control, ownership, transparency, and flexibility of designing with one audio development platform for all architectures, vehicle segments, and brands.

Craft innovative speaker processing solutions to meet today's most relevant multi-channel playback formats, multi-source input and signal routing requirements, supporting all system levels.

Build out and launch unique and quickly adaptable voice applications compatible with the industry's leading voice communication and voice assistants.

Sound design to address the industry's need to acoustically communicate with customers from AVAS and chimes to soundscapes.

Enable machine learning to do the heavy lifing for you for voice recognition, multi-channel audio, and more.
BREAK FREE FROM 'BLACK BOX' DESIGN
Migrate from the historical black box design to a toolbox that unlocks the control and transparency needed to build your own features or a complete end-to-end, turnkey solution.

Choose How You Tune
INNOVATIVE TUNING TOOLS
Select the most efficient tuning method, whether it's do-it-yourself, through a 3rd party, or using Audio Weaver's suite of advanced tuning tools. We can even tune in person in our state-of-the-art automotive verifications labs.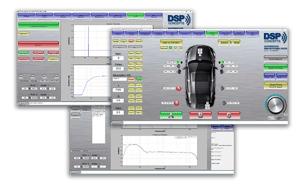 One Platform to Design, One Chip to House it All
MULTICORE AND EMBEDDED SDKS
Use the power of Audio Weaver to distribute processing across multiple independent cores in a single layout.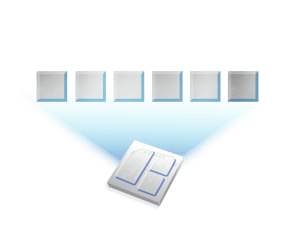 Choose Your Requirements
SUPPORTED VOICE STANDARDS
We support the automotive industry's standard voice systems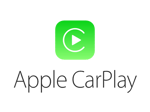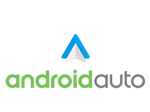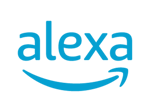 ITU P.1110/1120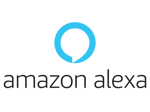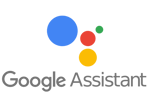 Architectural Scalability and Flexibility for Software Defined Vehicle
PRE-INTEGRATED SoCs and DSPs