ACCELERATE AUDIO DEVELOPMENT
DSP Concepts is the creator of Audio Weaver, the audio development platform that makes audio innovation easy.
Learn more how our embedded audio processing software is used for Bluetooth, Conferencing, Automotive, and Home Audio.
AUDIO WEAVER
THE PRE-INTEGRATED AUDIO SIGNAL PROCESSING DEVELOPMENT PLATFORM
With over 550 optimized audio modules, product developers can quickly design, debug and tune their audio signal flow in real-time without writing or re-compiling DSP code.
MARKET SOLUTIONS
Leverage our team of audio experts, specialized engineers, and developers to make your audio innovation ideas a reality
CONSULTATION AND SUPPORT SERVICES
Engineering · Custom Design · Voice Tuning & Testing · Tuning and Testing Labs · Training
IP ECOSYSTEM
The Audio Weaver development platform is optimized and ready to deploy on the most popular cores, DSPs, SoCs, and MCUs
Browse All Partners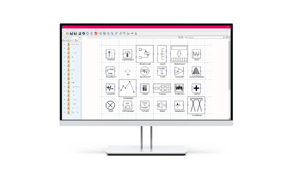 NEWSLETTER SIGN-UP
STAY UP TO DATE WITH NEW FEATURES, OPPORTUNITIES, AND EVENTS