True Wireless Stereo Earbuds
Consumer expectations for TWS hearables are rising rapidly, requiring an ever broadening, more advanced set of features. TWS manufacturers are meeting demand by pushing the boundaries on performance and adding new, differentiating capabilities.
The TWS Solution powered by


A flexible and customizable IP Platform
Input and output designs from DSP Concepts combined with IP from industry-leading 3rd party developers

Exceptional test environment
Connectivity via Bluetooth with effortless visibility into signals and data logs

On-device tuning, profiling, and debugging
Real-time interaction with the runtime system

Dynamic over-the-air feature upgrades & updates
No reboot required with Audio Weaver Dynamic Instantiation

Optimized for Tensilica HiFi 5 on the Airoha AB1588 Bluetooth Audio SoC
Delivers peak Audio Weaver performance
Reference Design

Highlights
Playback enhancement
PlayPack™

Voice Communications
TalkTogether™

Bone Conduction
Bone Conduction Fusion

Voice UI and Voice Assistant Services
TrulyHandsFree
™ Wake Word

Personalized hearing technologies
Sound Personalization

3D Spatialization
RealSpace® 3D Spatial Audio

Active Noise Cancellation
Full Adaptive Hybrid ANC

RAPID TWS Kit
A Rapid Audio Prototyping Device (RAPID)
The TWS R&D toolkit that connects an earbud prototype from Knowles to either an off-the-shelf sound card or an embedded HiFi 4 DSP in the NXP RT685 EVK, all supported in the Audio Weaver design platform. RAPID enables OEMs to focus on designing innovative processing and delivering next level audio experiences to consumers.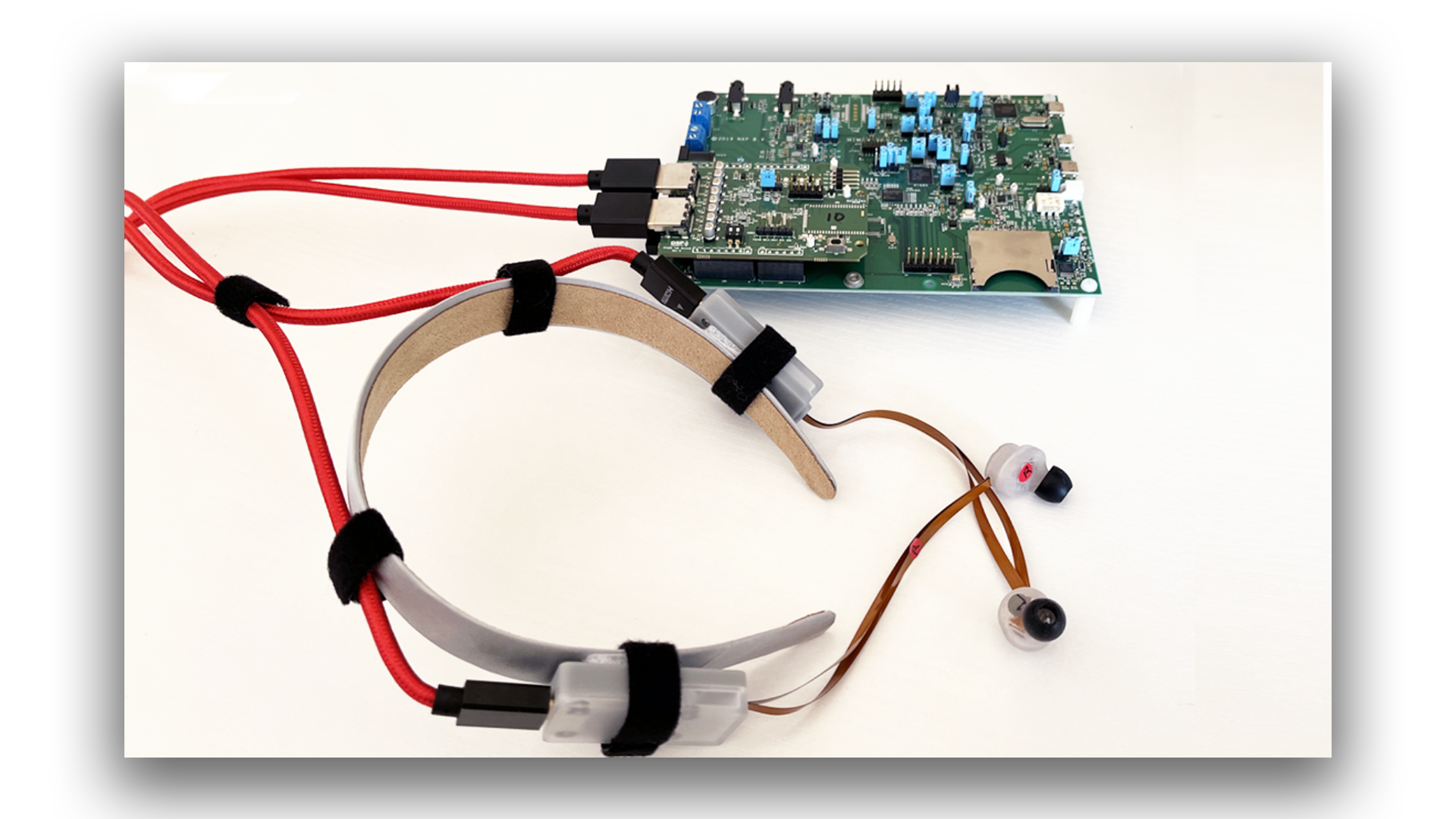 Benefits
• Removes hardware dependencies from product teams
• Accelerates development and reduces time-to-market
• Projects start from a proven design
• Allows product teams to adopt algorithms that are right-sized
Applications
• Microphone geometry and placement
• Multi-channel audio data acquisition
• Algorithm development, selection, and evaluation
• System-level design validation
• Real-time debugging and tuning, wired and wireless
• Acoustics performance validation
Final Product Airoha

Software Kit
Optimized Audio Weaver functionality on the Airoha EVK with the AB1585
Bluetooth Audio SoC featuring the Tensilica HiFi 5 DSP:
• Ultra-low power
• AI empowered dual-core

Audio Weaver processing pre-integrated into playback and voice paths.

Real-time audio and tuning interface supported.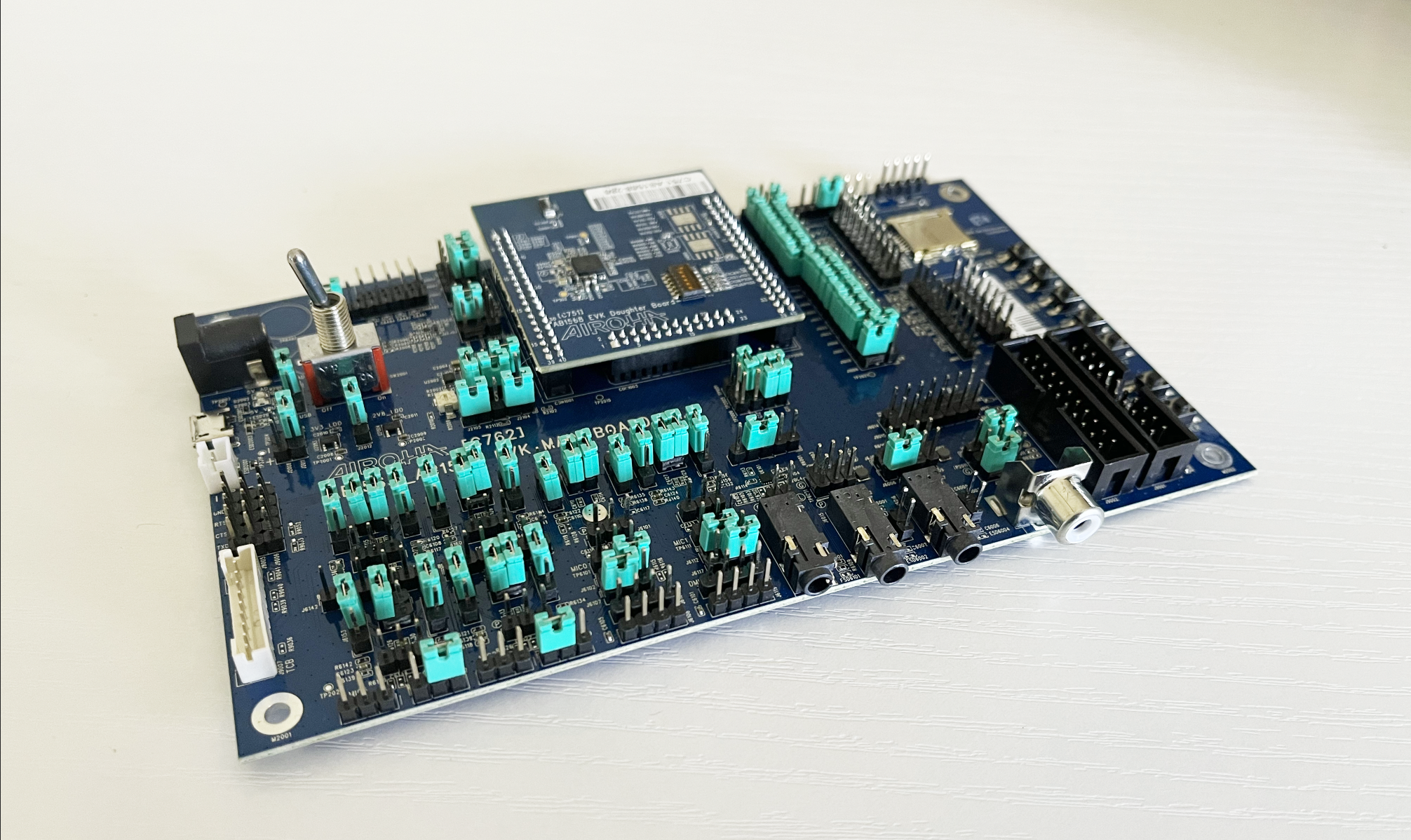 Dynamic Instantiation
Over-the-air Upgrades and Updates for TWS
Benefits
End users can select, personalize, and customize TWS features dynamically without having to reboot
How it works
Designs created in the Audio Weaver AWE Designer environment are sent to the embedded AWE Core as recipe that can be reconfigured