Technologies
Industry-leading audio processing IP developed by DSP Concepts
Talk

To
An audio front-end (AFE) that delivers exceptionally clean audio signals to voice assistants and ASR engines


Easily integrate voice UI with support for Alexa Voice Service, Google Voice Assistant, and custom on-device voice solutions. TalkTo can scale from low-power, single-microphone solutions with quiescent sound detection and single-channel noise reduction, to advanced multi-microphone arrays with a host of advanced signal processing algorithms.
Highlights
Extended pick-up range – reliable voice pickup even at 5 meters away
Multichannel AEC – enables simultaneous voice conferencing with multichannel playback with up to 35 dB of cancellation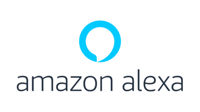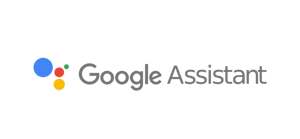 Talk

To Essential
---
Reliable far-field pickup for mono and stereo applications
Talk

To Advanced
---
Superior noise performance with stereo or multichannel playback and Direction Of Arrival
Talk

Together
Delivers natural, full-duplex, person-to-person voice communication


Seamlessly integrate full-duplex voice communication and meet the rigorous benchmarks required for Microsoft Teams certification. TalkTogether is ready to be tailored for a wide range of form factors from near-field half-duplex with basic ECNR to far-field multi-microphone systems with exceedingly robust echo cancellation and machine learning-driven noise reduction.
Highlights
Robust double talk – scalable up to full-duplex with Residual Echo Suppression that meets Microsoft Teams requirements
Configurable beamforming – combines Direction of Arrival functionality with adaptive capability to substantially increase signal-to-noise ratio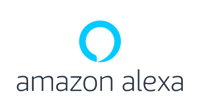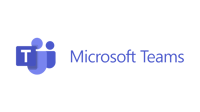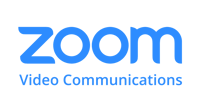 See

Talk

Together in Action
Easy to integrate and tune for half or full-duplex comms with basic noise reduction for near-field use-cases
An ideal audio front end to use when developing complex mid and far-field voice communication use-cases
​Supports multi-microphone systems enabling intelligible communication in noisy settings or reverberant spaces. Effective regardless of the user's position relative to the product, even at distances of up to 5 meters.
Near and mid-field coverage featuring advanced residual echo suppression to manage reflective spaces and tuning that meets Microsoft Teams pre-certification requirements
For products targeting larger meeting spaces with far-field pick-up and Machine Learning-driven noise reduction plus echo cancellation robust to HDMI output
Open IP:
Design Components
Presence Detection
---
Ultra-high frequency motion-activated on and off control

Direction of Arrival (DOA)

---
Accurate estimation of audio source arrival direction using 2+ microphone sensors

Bone Conduction Fusion
---
Synthesis of acoustic and bone conduction signals for Own Voice enhancement
PlayWide: Stereo Imaging

---
Widens the perceived sound field of stereo playback systems


PlayBass: Bass Enhancement

---
Extends perceived bass response by adding harmonics based on low frequency fundamentals
PlayLevel: Level Smoothing

---
Maintains output at a target level despite varying input levels


PlayVoice: Dialog Boost

---
Emphasizes the voice band range while attenuating non-voice band signals


Room Correction

---
Automatically applies low frequency filtering to adjust for room acoustics

Wind Noise Reduction

---
Suppresses characteristic noise in specific frequency bands